| | | |
| --- | --- | --- |
| | | Today's biological science headlines from the sources selected by our team: |
Disease-carrying fleas abound on New York City's rats
In the first study of its kind since the 1920s, rats in New York City were found to carry a flea species capable of transmitting plague pathogens. Among them: 500-plus Oriental rat fleas, notorious for their role in transmitting the bubonic plague, also known as the Black Death.
Colon + septic tank = unique, at times stinky, study
What do a human colon, septic tank, copper nanoparticles and zebrafish have in common? They were the key components used by researchers to study the impact copper nanoparticles, which are found in everything from paint to cosmetics, have on organisms inadvertently exposed to them.
Reducing animal testing for skin allergies
The JRC has validated and recommended a new method which is not based on animal testing, to identify chemicals that can trigger skin allergies, estimated to affect already 20% of the population in Europe.
New technique improves forecasts for Canada's prized salmon fishery
(University of California - San Diego) A method developed by Scripps Institution of Oceanography at UC San Diego researchers for analyzing and predicting nature's dynamic and interconnected systems has improved forecasts of populations of Fraser River Sockeye Salmon, a highly prized fishery in British Columbia.
Sizing up cells: Study finds possible regulator of growth
(Princeton University, Engineering School) Modern biology has attained deep knowledge of how cells work, but the mechanisms by which cellular structures assemble and grow to the right size largely remain a mystery. Now, Princeton University researchers may have found the key in a dynamic agglomeration of molecules inside cells.
Severe changes in world's leaf growth patterns over past several decades revealed
(University of Otago) Extensive worldwide changes in the timing of leaf activity over the past few decades -- which may have significant ecological and atmospheric consequences -- have been revealed by a University of Otago, New Zealand research team analyzing satellite data from 1980 - 2012.
The environment may change, but the microbiome of queen bees does not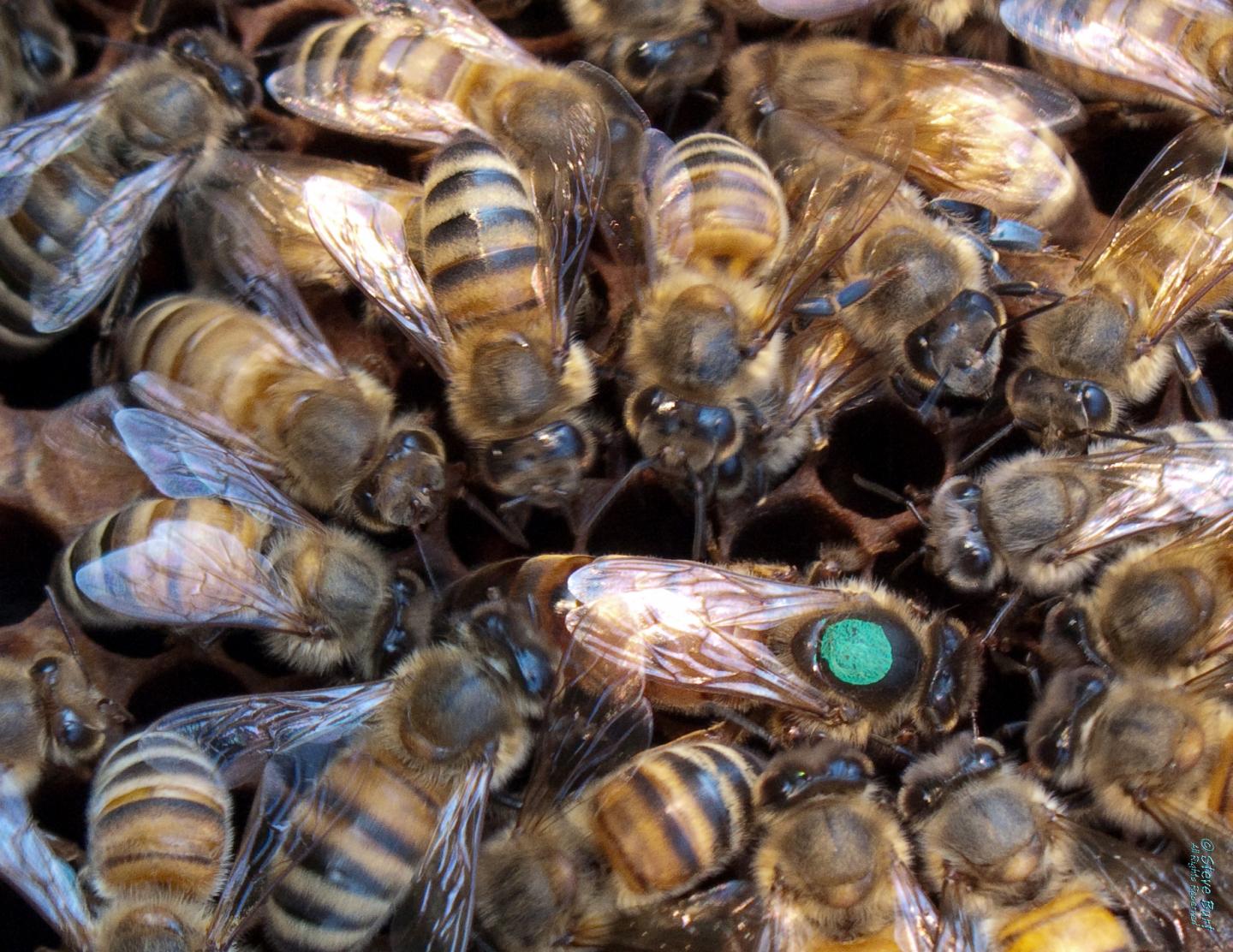 The queen bee in this image is marked with a green dot. Researchers from North Carolina State University, Indiana University and Wellesley College have characterized the gut microbiome of honey bee queens. This is the first thorough census of the gut microbiome - which consists of all the microorganisms that live in the gut of the organism - in queen bees.
Unlocking the key to immunological memory in bacteria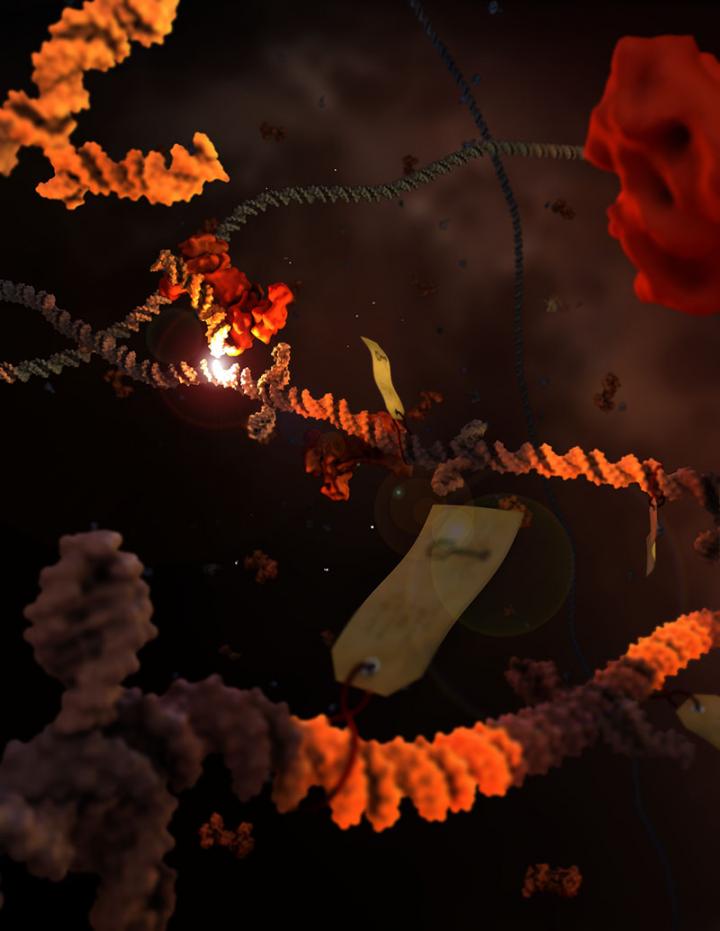 Bacteria and archaea "remember " viral infections by inserting short spacer sequences (toe-tagged) of genetic information stolen from the invader between repeat elements (gray) of the host's genomic CRISPR loci. A powerful genome editing tool may soon become even more powerful. Researchers with the Lawrence Berkeley National Laboratory (Berkeley Lab) have unlocked the key to how bacteria are able to "steal" genetic information from viruses and other foreign invaders for use in their own immunological memory system.
Gorilla origins of the last two AIDS virus lineages confirmed
Two of the four known groups of human AIDS viruses (HIV-1 groups O and P) have originated in western lowland gorillas, according to an international team of scientists from the Perelman School of Medicine at the University of Pennsylvania, the University of Montpellier, the University of Edinburgh, and others. The scientists, led by Martine Peeters from Montpellier, conducted a comprehensive survey of simian immunodeficiency virus (SIV) infection in African gorillas. Beatrice Hahn, MD, a professor of Medicine and Microbiology, and others from Penn were part of the team, whose findings appear online this week in the Proceedings of the National Academy of Sciences.
powered by zFeeder


The top 5 resources


selected by our team


for biological science
news coverage: