| | | |
| --- | --- | --- |
| | | Today's biological science headlines from the sources selected by our team: |
Gene-silencing data now publicly available to help scientists better understand disease
(NIH/National Center for Advancing Translational Sciences (NCATS)) For the first time, large-scale information on the biochemical makeup of small interfering RNA molecules is available publicly. These molecules are used in research to help scientists better understand how genes function in disease. Making these data accessible to researchers worldwide increases the potential of finding new treatments for patients.
Post-Sandy, Long Island barrier systems appear surprisingly sound
(University of Texas at Austin) Results of a rapid response marine geophysical survey off Long Island following Hurricane Sandy show that despite the devastation on land, Sandy did not significantly disrupt the offshore barrier system that protects Long Island from long-term erosion. As a result, residents can rebuild with greater confidence the land will not begin to erode out from under them. The survey also found evidence of pollutants transferred to the offshore waters from Long Island's south shore estuaries.
Harvard study shows sprawl threatens water quality, climate protection, and land conservation gains
(Harvard University) A groundbreaking study by Harvard University's Harvard Forest and the Smithsonian Institution reveals that, if left unchecked, recent trends in the loss of forests to development will undermine significant land conservation gains in Massachusetts, jeopardize water quality, and limit the natural landscape's ability to protect against climate change.
Eurofins' scientists discover genetic differences between 'identical' twins
Eurofins Scientific (EUFI.PA), a European leader in Genomics Services, Forensics and Paternity Testing, announces a milestone in genetic and forensic research. A multidisciplinary Eurofins team in the Eurofins flagship Genomics laboratory in Ebersberg, Germany, has successfully completed a research project to genetically discriminate "identical" monozygotic twins.
Europe's rarest orchid rediscovered on 'lost world' volcano in the Azores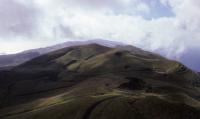 This is a view eastward along the spine of the Azorean island of São Jorge, showing the area where the new orchid has been discovered. Image: Rob Poot. Researchers studying speciation of butterfly orchids on the Azores have been startled to discover that the answer to a long-debated question "Do the islands support one species or two species?" is actually "three species". Hochstetter's Butterfly-orchid, newly recognized following application of a battery of scientific techniques and reveling in a complex taxonomic history worthy of Sherlock Holmes, is arguably Europe's rarest orchid species. Under threat in its mountain-top retreat, the orchid urgently requires conservation recognition.
Breakthrough in treating leukemia, lymphoma with umbilical cord blood stem cells
Donated umbilical cord blood contains stem cells that can save the lives of patients with leukemia, lymphoma and other blood cancers.
Researchers describe the key role of a protein in the segregation of genetic material during cell division
Researchers at the Cell Cycle Research Group of the Bellvitge Institute of Biomedical Research (IDIBELL) led by Ethel Queralt have reported in the journal PLoS Genetics an article which delve into the regulator mechanisms of mitosis, a key stage of the cell-cycle for the correct transmision of genetic information from parents to sons.
Pest-killing wasps and berry fungus
We know more about wildlife this week, thanks to research by two Canadian teens. Teens from Ottawa and rural British Columbia published their research in this week's issue of a scientific journal, The Canadian Field-Naturalist. Their research on wasps and leaf disease reveal that a Canadian wasp is an efficient killer of an agricultural pest, and a little-known fungus is hurting Highbush Cranberries. Both research articles were subject to the same peer-review process and met the same scientific standards as articles authored by professors and other professional scientists.
Why making airport food less palatable may benefit passengers
Research scientists from Murdoch University are tackling the dangerous problem of aircraft 'bird strikes' with a new, leading-edge DNA-based technique.
powered by zFeeder


The top 5 resources


selected by our team


for biological science
news coverage: